HOME
Welcome to NRCELE 2019
29 April 2019 (Monday), 8.00am - 5.00pm
The Malaysian English Language Teaching Association, in collaboration with the Institute of Teacher Education, Tuanku Bainun Campus, Penang, will be hosting the 2nd Nationall Research Conference in English Language Education (NRCELE) 2019.
The conference serves as a platform for academics, teachers and undergraduates to share their research in English Language Education.
LATEST UPDATES
Attention ALL Presenters and Participants: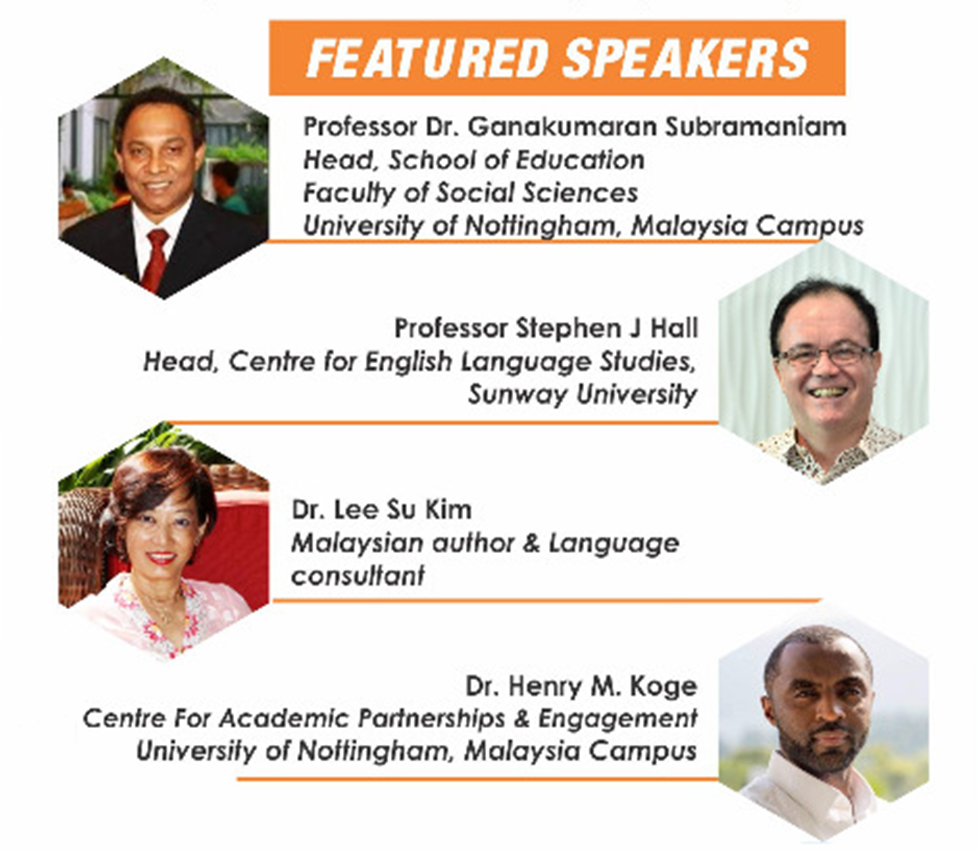 Presenters of this conference will be competing for Excellence in Research awards in four categories, namely:

Academics/ Teacher Educators

Teachers

Graduates: PhD & Masters

Undergraduates/Student Teachers

Award recipients will receive:

A certificate of recognition

A confirmed presentation slot at the 2019 Melta International Conference.

Fee waiver for the 2019 Melta International Conference (MIRCELE)
Complimentary one-year Melta membership (Malaysian award winners only)
All presentations will be judged by a panel of experts from local and international universities.
All presenters will first participate in the poster presentation round.

PROPOSAL SUBMISSION
Presenters are invited to submit a proposal (not exceeding 250 words) and 50-word biodata to melta.nrcele@gmail.com
The abstract should contain the following:
Clear title that reflects the content of the paper, affiliation and email

Clear statement of research area (i.e. problem, scope, limitations)

Research questions

Summary of Research framework

Summary of findings

Implications for English Language Education
IMPORTANT LINKS:
FEATURED WORKSHOPS
PROGRAMME & ABSTRACTS BOOK (NRCELE 2019)
(CLICK to Download)
Website:    http://ipgktb.edu.my/nrcele2019
Email:        melta.nrcele@gmail.com(Secretariat)
General Enquiries:   +6013-3601433 (Dr. Tarsame Singh)
Payment Enquiries: +6012-5760776  (Ms. Yeoh Hee Hee)

Cancellation policy:
The organisers reserve the right to cancel or postpone the conference in case of unforeseeable events.